LIFTRUCK®
TRANSPALLET, LIFTRING TRUCK or ORDER PICKER with Liftronic® MOUNTED.
On customer request the INDEVA® LIFTRONIC® can be mounted on trucks chosen or supplied by the customer & suitable for handling loads in a large area.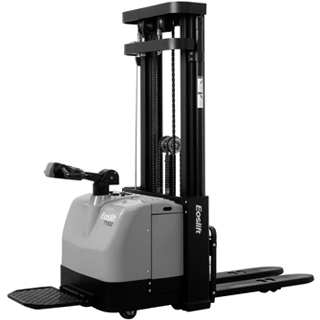 Transpallet
Reach Truck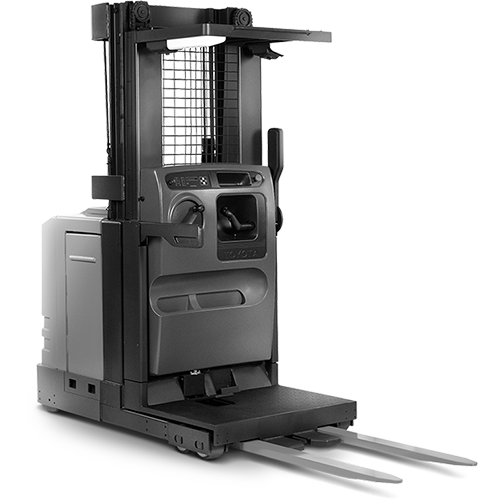 Order Picker
Example of working proccess made possible with a liftruck
A single man can carry out the whole work cycle.
Collect pallets in the stock room and carry them up to the creel.
Place the spools on the creel prior 90° rotation.
Collect & carry all the tubes & partition carton blanks.
The operator can quickly and precisely pick and release the reels, by means of the orbital tool head with Expanding chuck . The release is allowed only when the reel is safely placed on the pin. The electronic balancer INDEVA® grants a smooth, quick and precise reel handling.
An INDEVA® Liftruck can be used also for handling cardboard cases by means of a vacuum gripper.
Technical features of the  INDEVA® Liftronic® mounted on the order picker/ lift truck:
Max capacity. (on request)
Max vertical stroke: max: 3000 mm
Max lifting speed : 0,6 m/sec
Control: electronic – 24 Volt D.C.
Power consumption: 700 VA
Jointed Arm: Orbit-Arm®– possibility of custom arm lengths.
Gripping tool. (on request)
Safety devices: a failsafe mechanic lock is triggered in the case of a power shortage.