LIFTRONIC©
YOUR SOLUTION FOR TECHNICAL TOOLING
SCAGLIA INDEVA boasts the greatest expertise in designing & manufacturing bespoke end effectors & is appreciated worldwide for being able to provide tailor made gripping tools for a great variety of different loads & work cycles.
Each tools is designed in the respect of ergonomic & safety guidelines & according to INDEVA® policy of creating light, compact user friendly tools, which allows good visibility of the working area and load to handle.
Control Unit PRO
An intelligent and consistent industrialization process of our end effector modules enable us to ensure proven reliability and efficiency for all custom gripping tool as much as for standard end effectors.
INDEVA "Modulo" technology means:
More flexible & easily modified to suit new work requirement
More Reliable
Shorter design & manudfacture lead time
Less & easier maintenance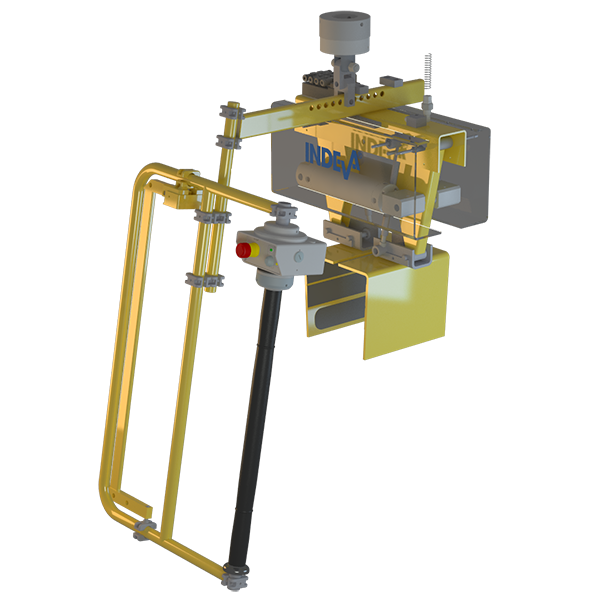 Vacuum Gripper
An INDEVA© Liftronic© Manipulator with VACUUM GRIPPER offers the highest gurantee of safety
In case of unsafe vacuum level, load lifting is not allowed.
If vacuum is below safety level after the load is lifted, the system descends slowly to ground and an acoustic buzzer is actived.
Load release is not allowed until load is layed on a stable support.
In case of electric power fault with load gripped and lifted, the system descends slowly to ground.
In case of electric power network faults with no load gripped, the system stops.
Orbital Tool Head
A Liftronic© can be equipped with a STANDARD or CUSTOM orbital tool head that allows to easily rotate a load.
Suitable for handling reels, cylinders etc…
The Orbital Tool Head can feature:
Automatic load balancing
Automatic barycentre adjust device.